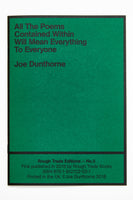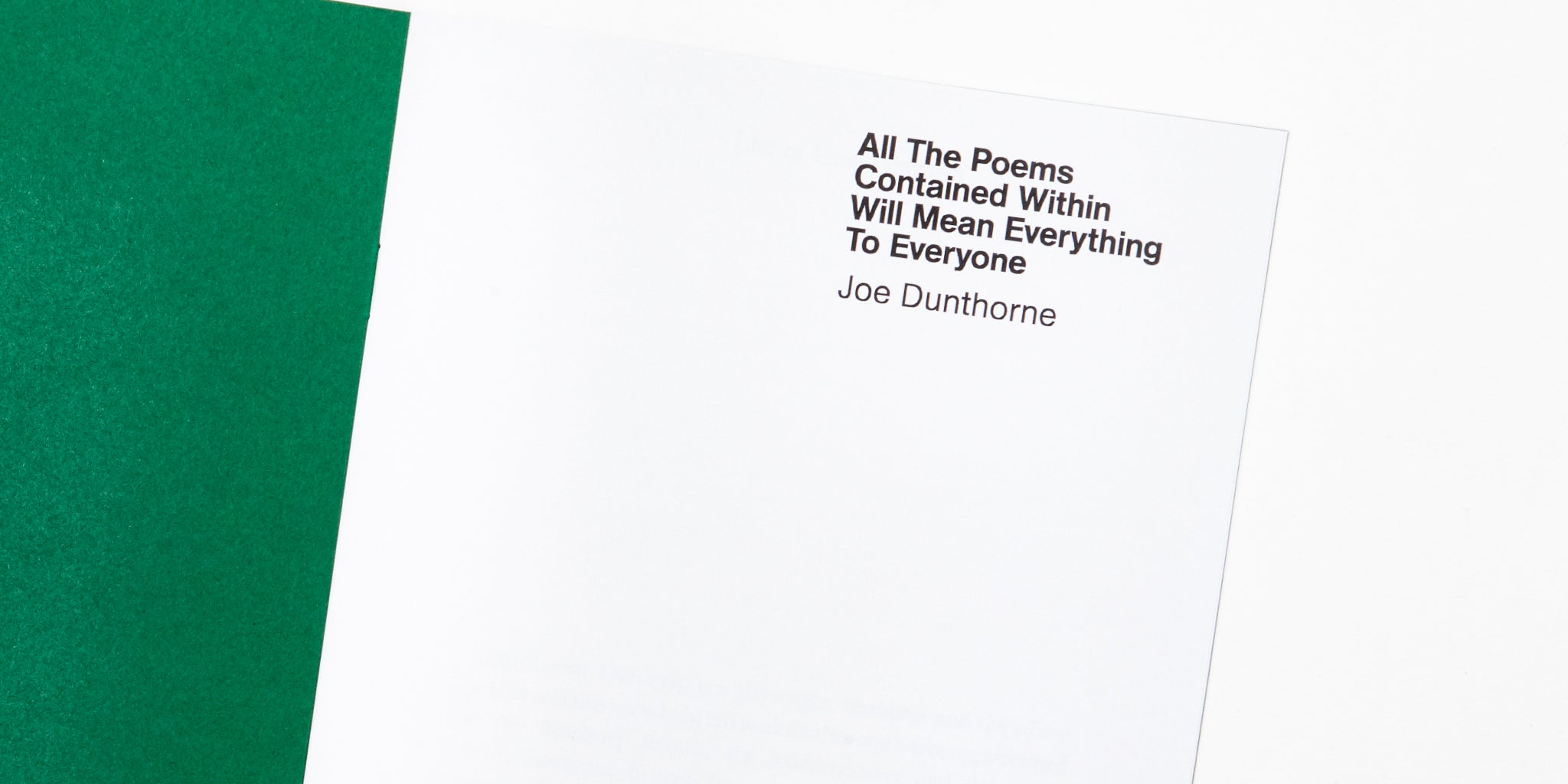 ROUGH TRADE EDITIONS No.5
This is the story of one man's dream to edit a groundbreaking contemporary poetry anthology, of how that dream was actually a lot of work, what with reading many bad poems and also competent ones and handwriting rejection letters and using his wife's family money to pay postage and production costs, all while trying to bounce his newborn son to sleep. It is the story of the epiphanies that come with extreme tiredness: that maybe, just maybe, the greatest poetry book of all is one that contains no poems.
 This particular edition is now SOLD OUT, however, you can still get your hands on the Special Edition of this title here...
EUROPEAN CUSTOMERS
If you're ordering from Europe you might find it easier to order this title via our distributors IDEA Books or feel free to get in touch with them and they will be able to let you know of the nearest stockist in your country. This way not only will you be supporting independent bookshops, you will also avoid having additional customs charges on your order.


THIS TITLE IS ALSO AVAILABLE AS AN EBOOK FROM ALL YOUR FAVOURITE EBOOK STORES.