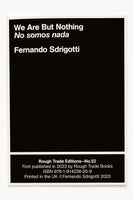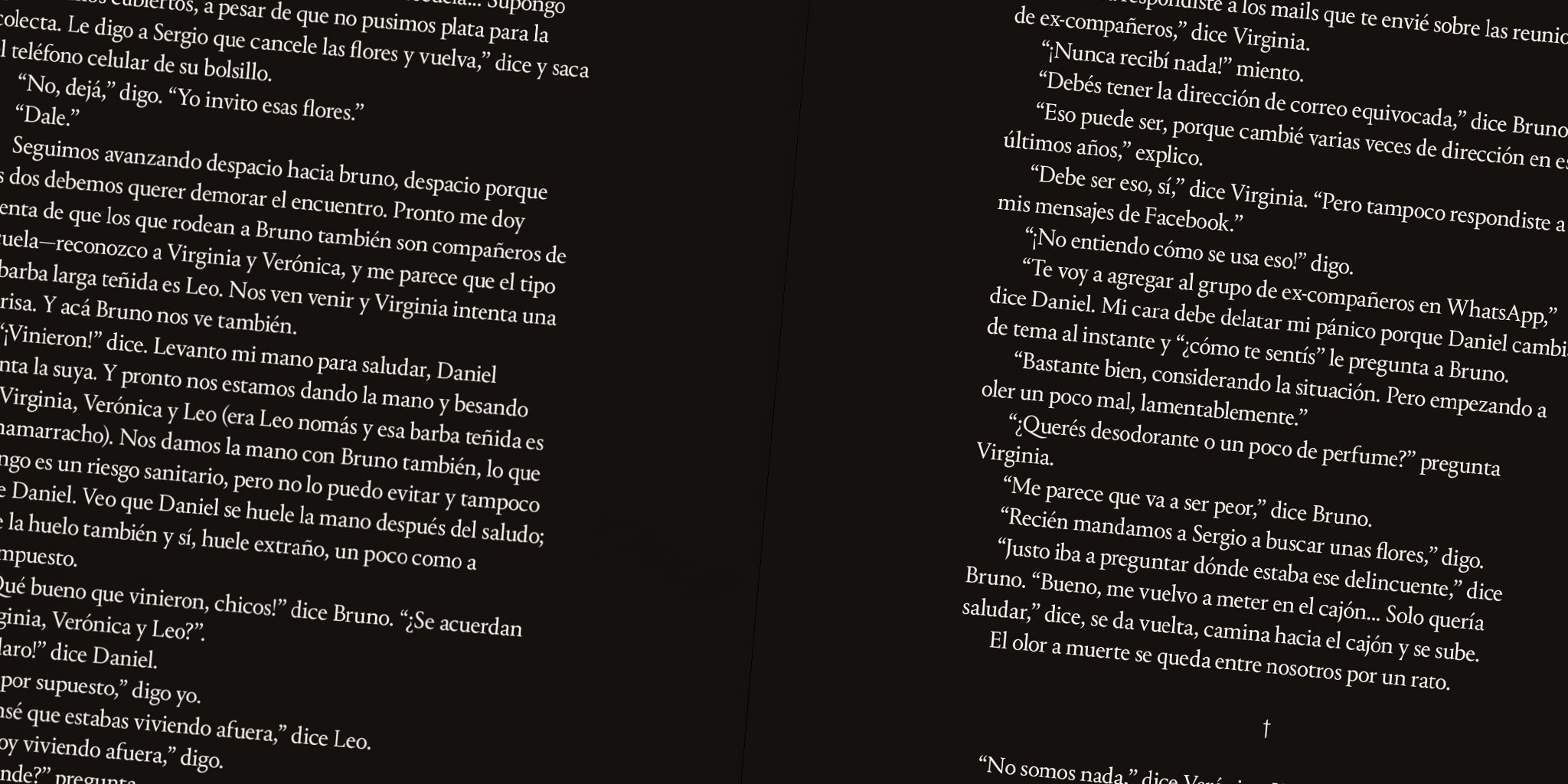 ROUGH TRADE EDITIONS NO. 52

We Are But Nothing takes place during a funeral in Argentina, when the unnamed narrator meets some of his old school friends after a long time away. What is a sad albeit boring occasion serves here as an excuse to explore the drudgery of our hyperconnected present and the thin line that divides life and death. We Are But Nothing is at times a hyper-realist fly-on-the-wall survey of human behaviour and at times a fantastical satire about the meaninglessness of life. Originally written in English and translated into Spanish by its author. Please DO NOT use the words 'magical' and 'realism' around We Are But Nothing. 


EUROPEAN CUSTOMERS
If you're ordering from Europe you might find it easier to order this title via our distributors IDEA books or feel free to get in touch with them and they will be able to let you know of the nearest stockist in your country. This way not only will you be supporting independent bookshops, you will also avoid having additional customs charges on your order.
THIS TITLE IS ALSO AVAILABLE AS AN EBOOK FROM ALL YOUR FAVOURITE EBOOK STORES.