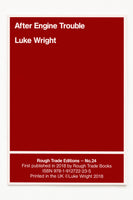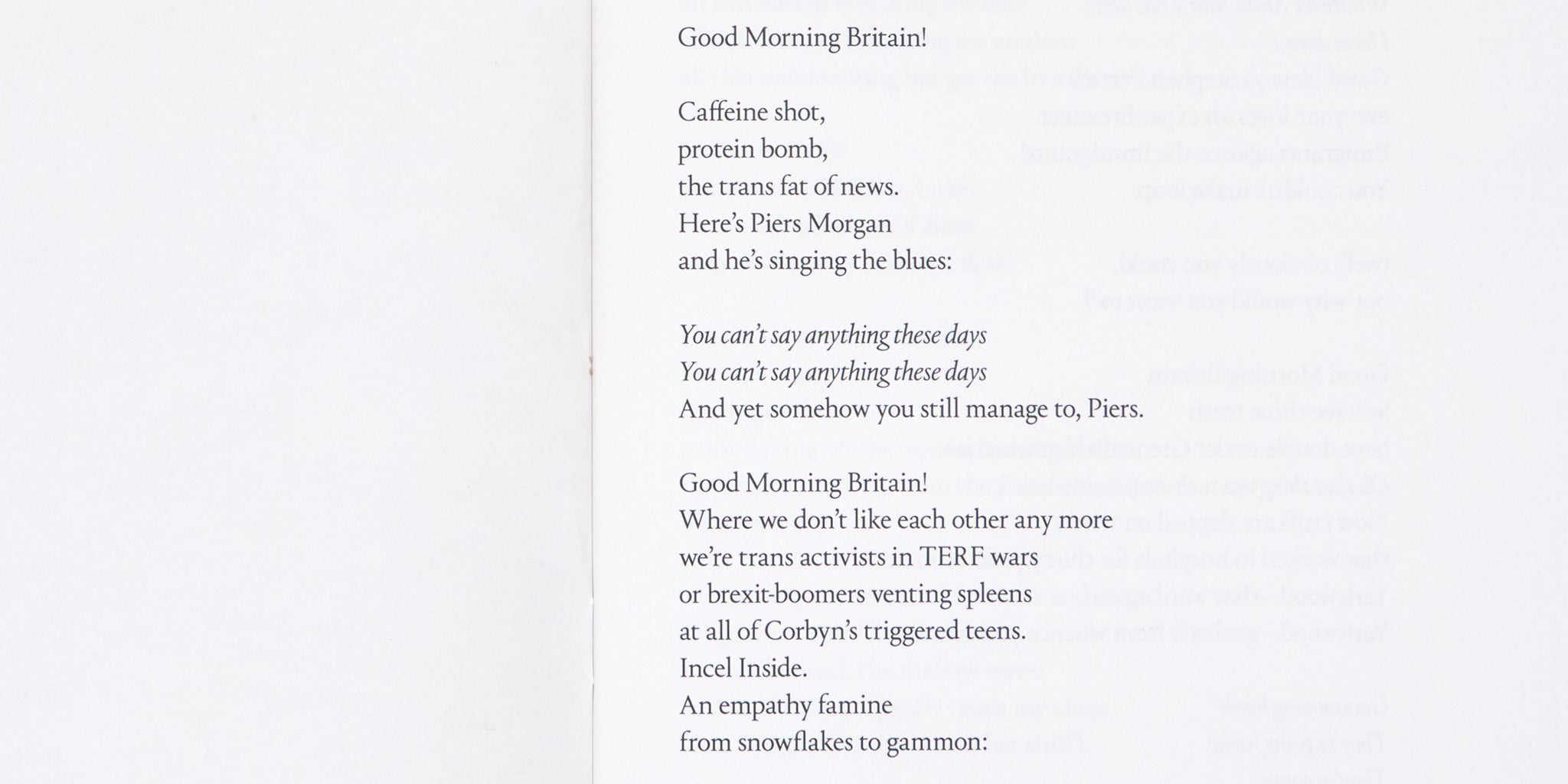 ROUGH TRADE EDITIONS No.24
With one eye on social media and another on mental well-being, Luke Wright looks under the hood of a spluttering nation. Eschewing the formal verse structures of his previous two collections, Wright presents free-wheeling splenetic poems on the joys of pretentiousness, late-night carb-heavy FOMO, and the lay-bys and bypasses of a country that 'doesn't make anything anymore.' Shout these poems aloud in pubs, or whisper them in B&Bs. Keep an eye on the ones you love.
THIS TITLE IS ALSO AVAILABLE AS AN EBOOK FROM ALL YOUR FAVOURITE EBOOK STORES.