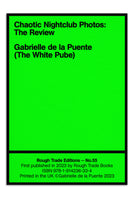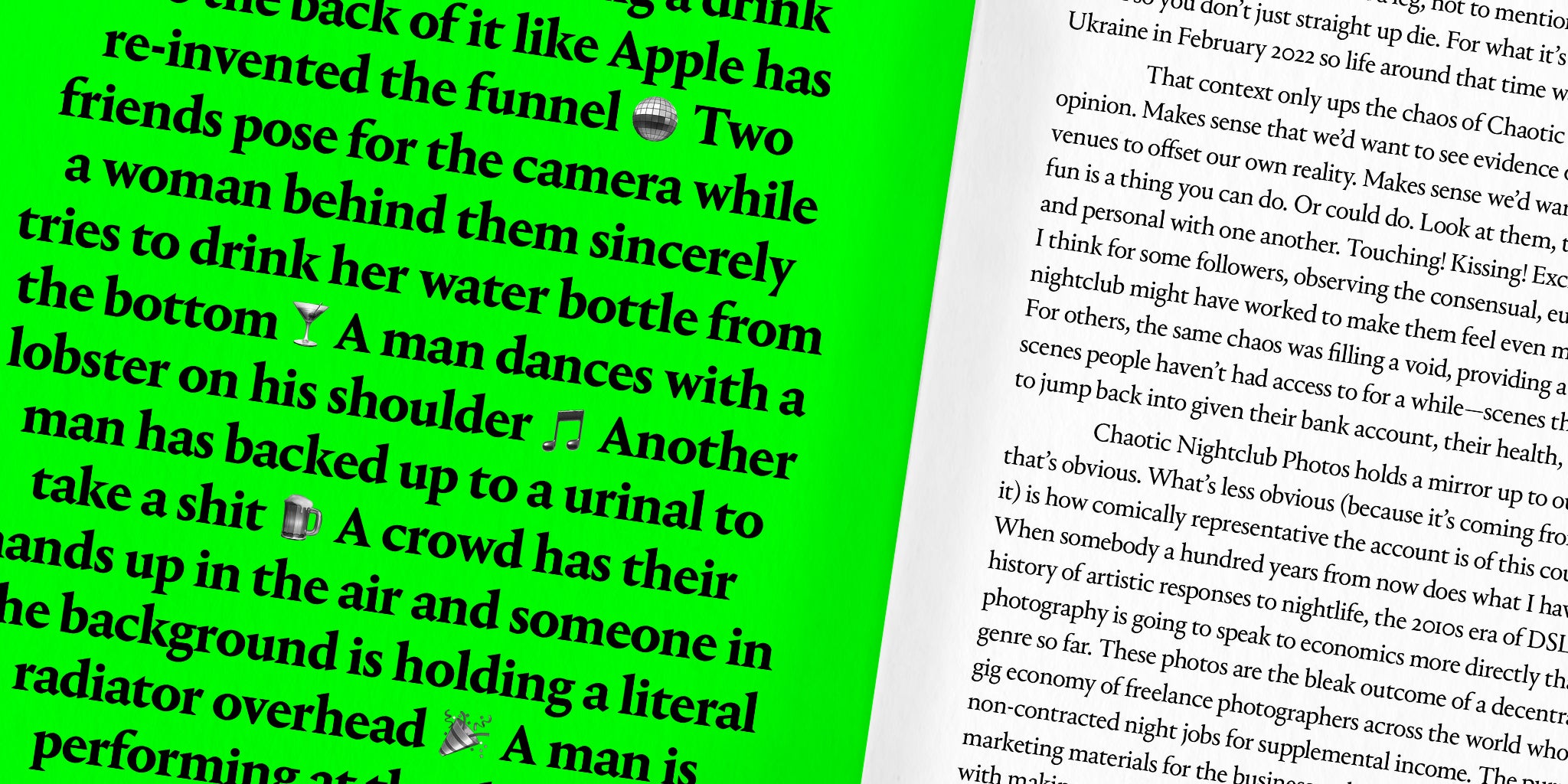 *PRE-ORDERS SHIPPING MID SEPTEMBER
ROUGH TRADE EDITION NO. 55
Writing with all the trademark verve and deliciously irreverent brio that de la Puente has become known for as a founder of The White Pube, Chaotic Nightclub Photos: The Review charts one art critic's voracious appetite for the eponymous Twitter feed and its glut of flashbulb surrealism. Taking the reader back through the history of artistic representations of nightclubs, de la Puente finds herself asking why this chaotic, unhinged energy has so often been found wanting in the cultural depictions of night-time debauchery. Hugely intelligent, readable, personal, playful, and yet full of deft scholarship and deep knowledge, this is a vital contribution to the lore of the growing cult of Chaotic Nightclub Photos. 
Note from Author… This is like an extended version of the text I originally published on the website, with a weird story from my real life added, extra gossip.
EUROPEAN CUSTOMERS
If you're ordering from Europe you might find it easier to order this
 title
via our distributors
IDEA books
 or feel free to get in touch with them and they will be able to let you know of the nearest stockist in your country. This way not only will you be supporting independent bookshops, you will also avoid having additional customs charges on your order.