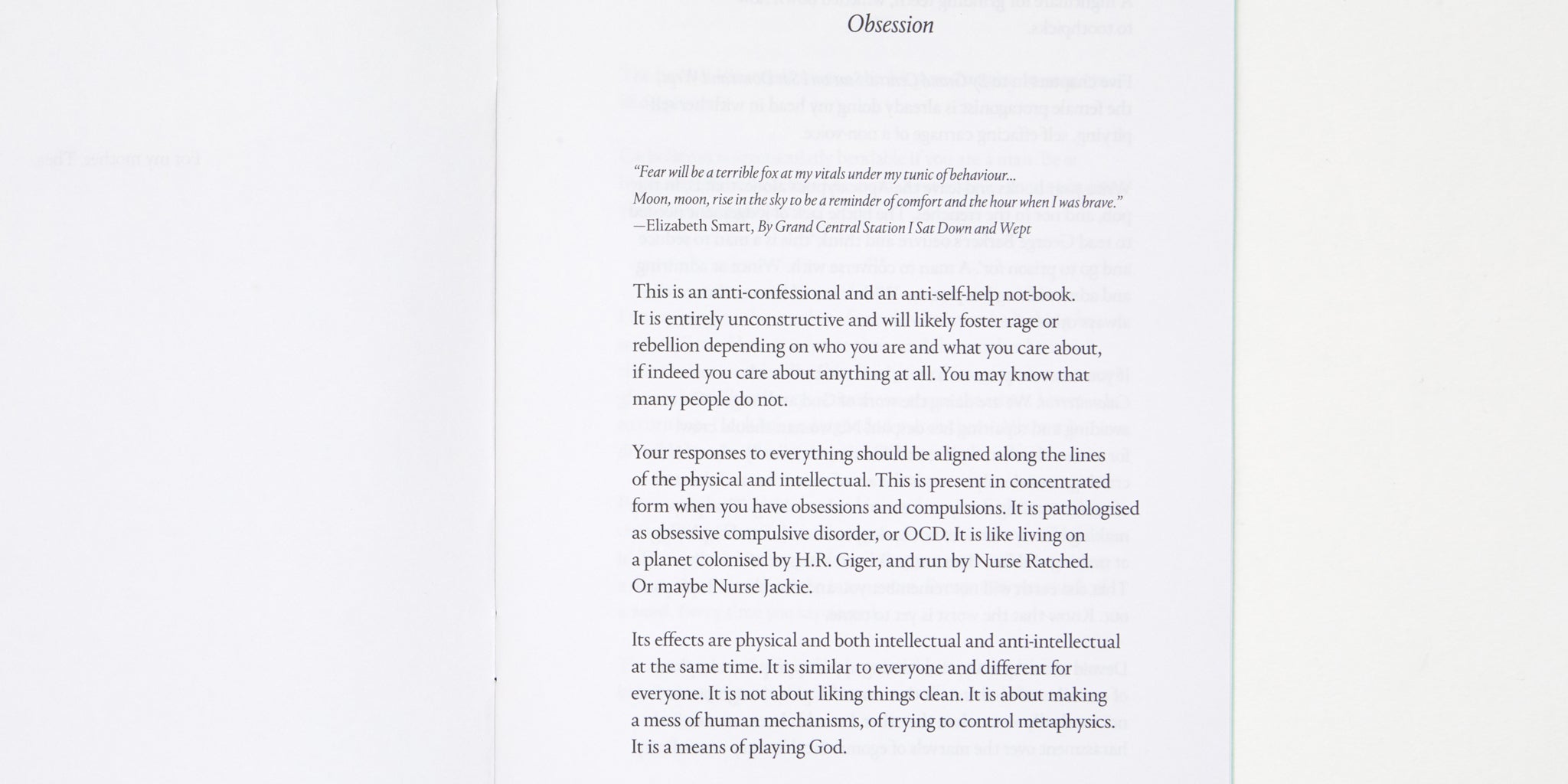 ROUGH TRADE EDITIONS No.23
Do you count the number of adjectives you use, and the number of syllables in the words? Do you put things down only with your left hand or step with your right foot forward so that the left is always last? Counter Reform is a glimpse into the world of obsessive compulsive disorder, how it shapes every corner of your conscious mind, from the intellect to your social or anti-social life and sexuality. It is rarely tidy but often darkly funny, absurd, mathematical and something that needs to be resisted at every opportunity. This is an exercise in that resistance.
EUROPEAN CUSTOMERS
If you're ordering from Europe you might find it easier to order this title via our distributors IDEA Books or feel free to get in touch with them and they will be able to let you know of the nearest stockist in your country. This way not only will you be supporting independent bookshops, you will also avoid having additional customs charges on your order.
THIS TITLE IS ALSO AVAILABLE AS AN EBOOK FROM ALL YOUR FAVOURITE EBOOK STORES.