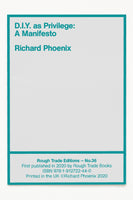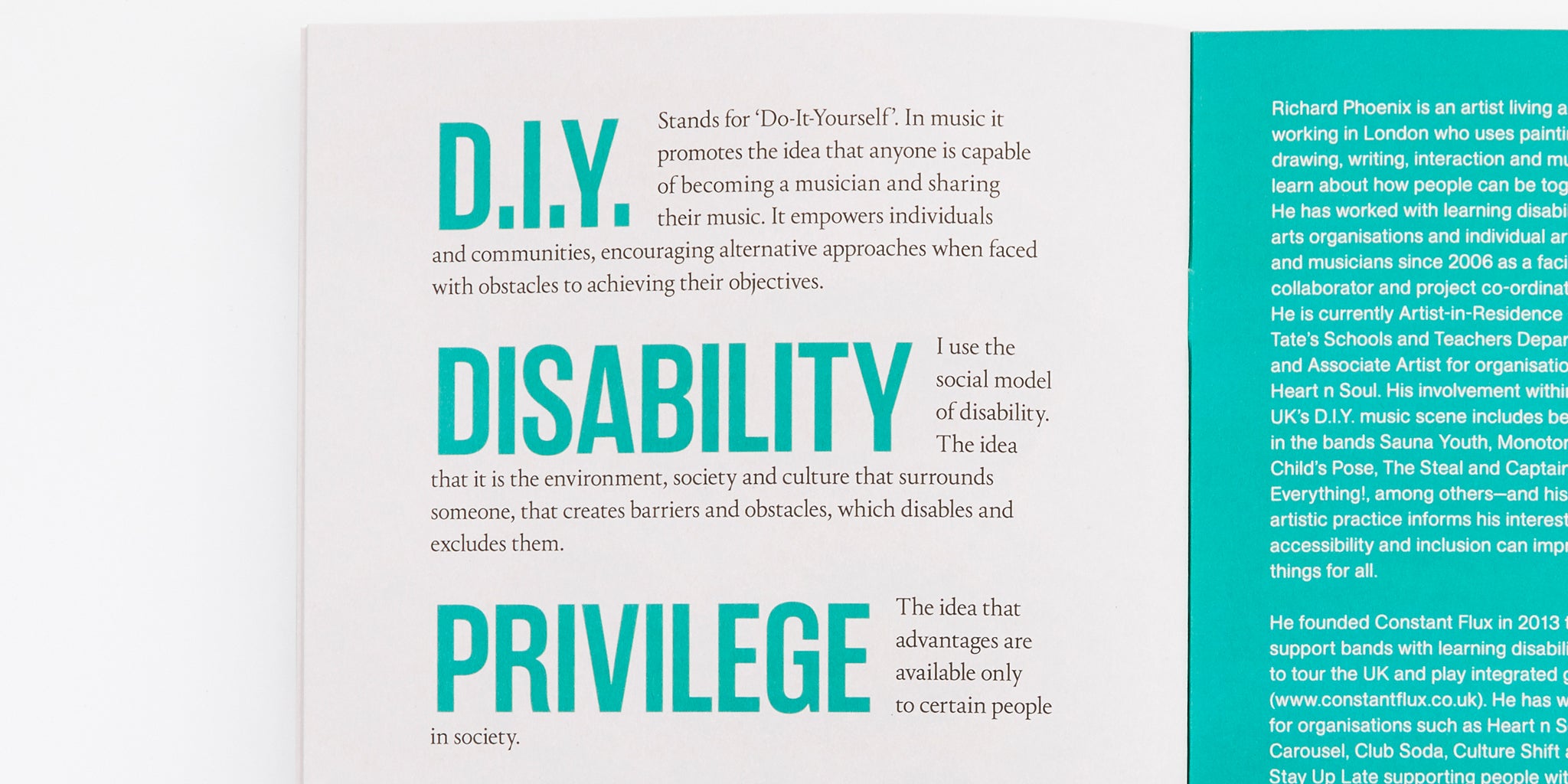 ROUGH TRADE EDITIONS No.36

Originally a one-page manifesto, this poignant and funny pamphlet documents over a decade of experiences, both supporting musicians with learning disabilities and being part of a D.I.Y. punk scene. Through anecdotes, observations and the voices of the people he's met along the way, artist Richard Phoenix shares moments that have stayed with him, and shows us how he re-evaluated his perception of Do-It-Yourself culture. Featuring Daniel Wakeford, Pertti Kurikan Nimipäivät, The Fish Police, Beat Express, Robyn Steward, Electric Fire and more.
EUROPEAN CUSTOMERS
If you're ordering from Europe you might find it easier to order this title via our distributors IDEA Books or feel free to get in touch with them and they will be able to let you know of the nearest stockist in your country. This way not only will you be supporting independent bookshops, you will also avoid having additional customs charges on your order.
THIS TITLE IS ALSO AVAILABLE AS AN EBOOK FROM ALL YOUR FAVOURITE EBOOK STORES.