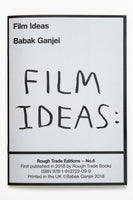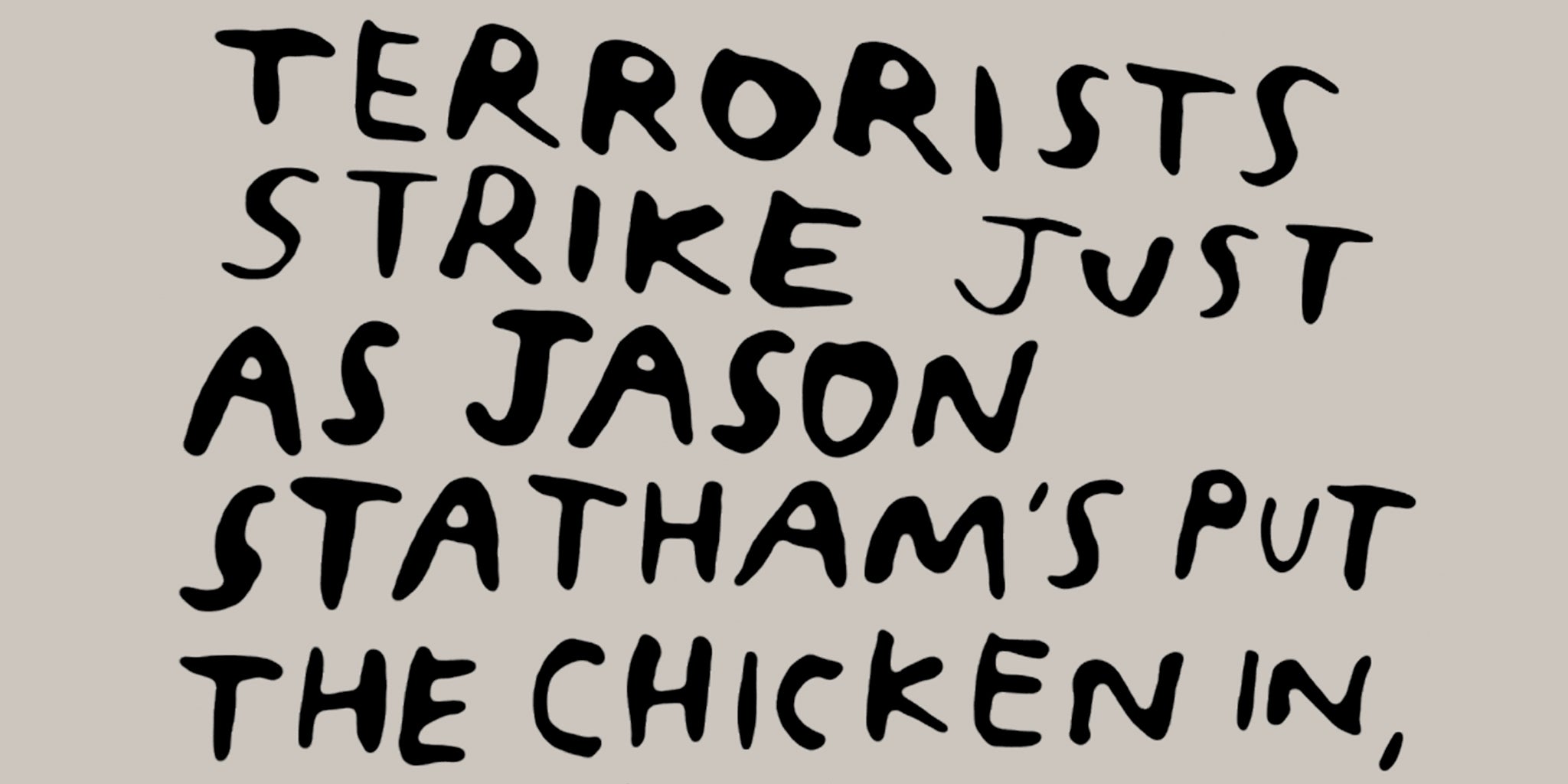 ROUGH TRADE EDITIONS No.6
After getting a retweet from American comedian Rob Delaney regarding his own fart joke (something Rob Delaney may well not remember) Babak Ganjei woke up to find a number of film producers from Los Angeles following him. Sensing an opportunity somewhere, anywhere, over the next five years Babak used Twitter to pitch film ideas, sadly to no avail. While ill and housebound Babak started to write them down in analogue form and discovered an audience waiting for his films.
In Film Ideas, artist Babak Ganjei presents his hallucinatory set of film pitches as both a comic lampoon of Hollywood tropes and a classic example of outsider-self-expression. Extremely funny and shot through with Ganjei's singular world-view. Film Ideas brilliantly exposes our thin, absurd media culture.
EUROPEAN CUSTOMERS

If you're ordering from Europe you might find it easier to order this title via our distributors IDEA Books or feel free to get in touch with them and they will be able to let you know of the nearest stockist in your country. This way not only will you be supporting independent bookshops, you will also avoid having additional customs charges on your order.