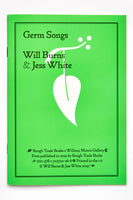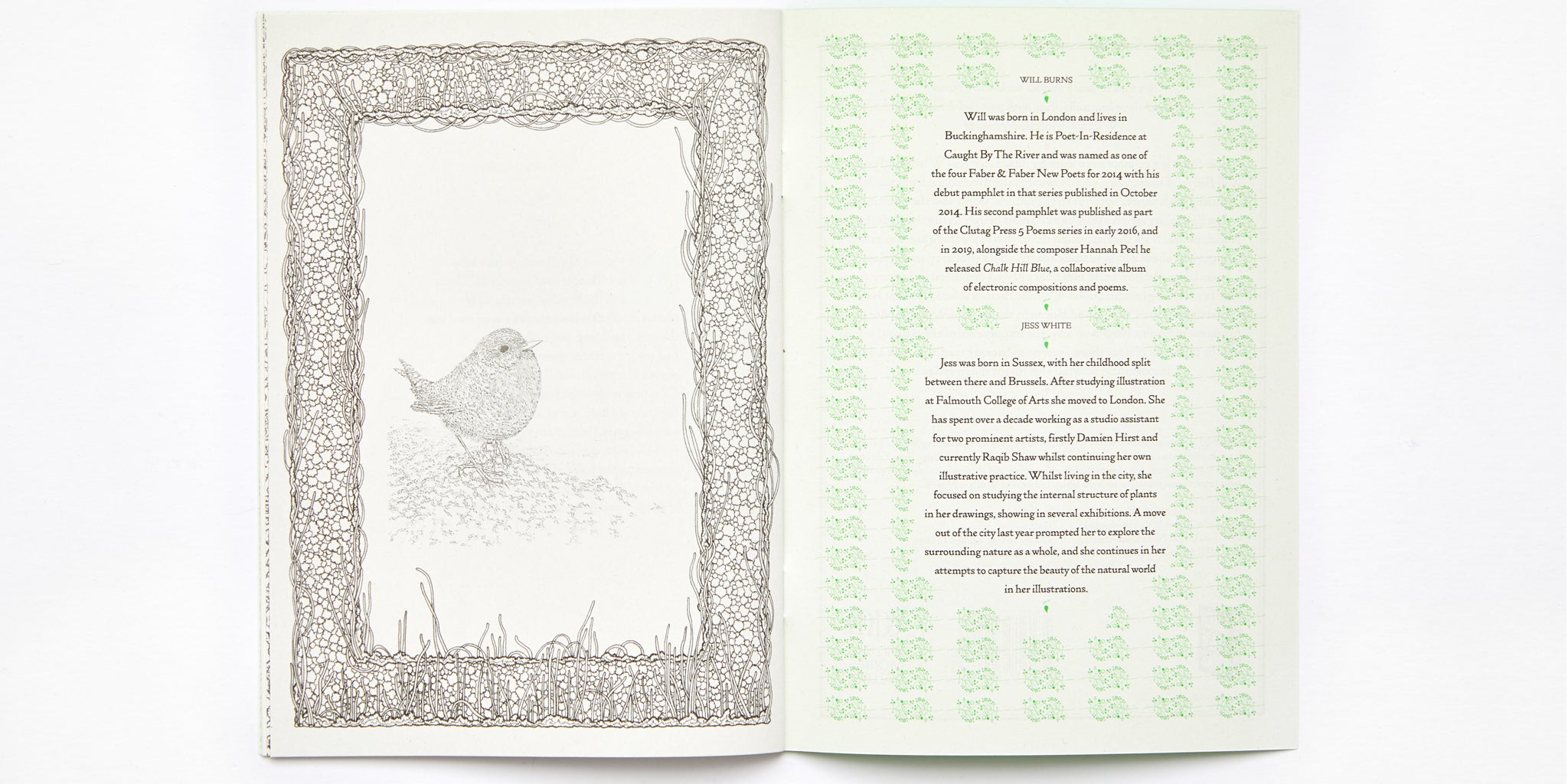 WMG1 - ROUGH TRADE EDITIONS x WILLIAM MORRIS GALLERY
Germ Songs is a collaborative work by poet Will Burns and illustrator Jess White. These poems and drawings take their shape from the land, utilising both artists' interest in the natural world and the questions that close observation ask of us as human beings living through the landscape and flora that surround us. In this work there are also raised questions about access to these spaces, about property, ownership, boundaries and how these ideas have played out through history as well as exerting pressure upon it. These themes echo ideas that have resonated with both Burns and White in the work of William Morris—the nature of beauty, hard-won love, the importance of the natural world and the influence of a northern European literary tradition, but asking, importantly, what all this might mean today.


EUROPEAN CUSTOMERS
If you're ordering from Europe you might find it easier to order this title via our distributors IDEA Books or feel free to get in touch with them and they will be able to let you know of the nearest stockist in your country. This way not only will you be supporting independent bookshops, you will also avoid having additional customs charges on your order.