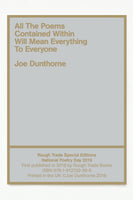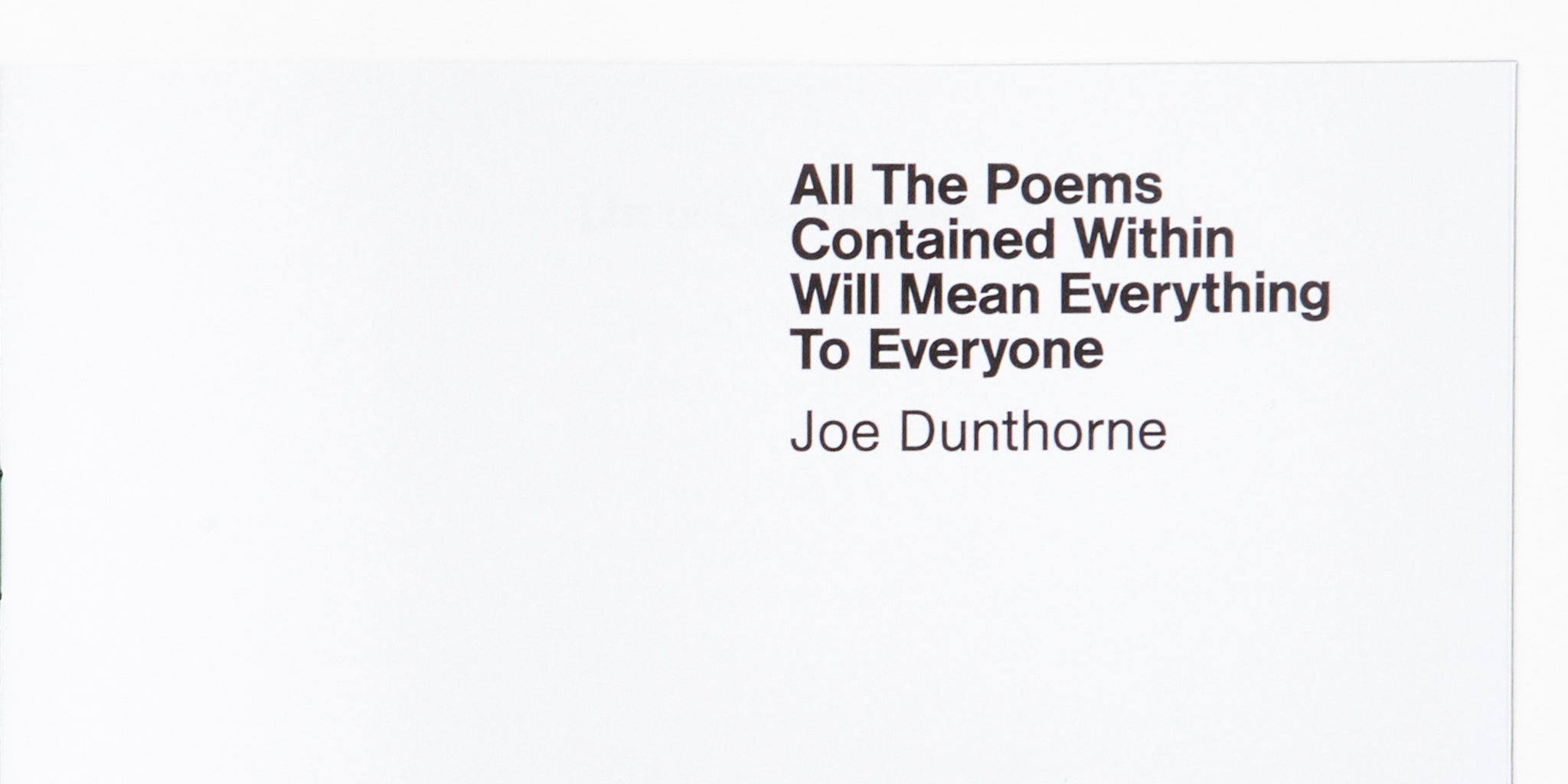 Rough Trade Special Editions are a series of one-off editions selected for a very limited print run, hand-numbered and signed by the author released every National Poetry Day. For 2019, we have chosen Joe Dunthorne's brilliant Sunday Times Short Story Award shortlisted All The Poems Contained Within Will Mean Everything To Everyone, a witty, intelligent and form-bending story that throws a lovingly critical eye on the world of poetry.
This special edition also includes an exclusive letterpress postcard and hand-written note from the protagonist, Adam Lorral.
This is the story of one man's dream to edit a ground-breaking contemporary poetry anthology, of how that dream was actually a lot of work, what with reading many bad poems and also competent poems and handwriting rejection letters and using his wife's family money to pay postage and production costs, all while trying to bounce his newborn son to sleep. It is the story of the epiphanies that come with extreme tiredness: that maybe, just maybe, the greatest poetry book of all is one that contains no poems.