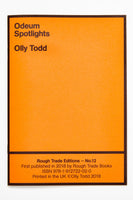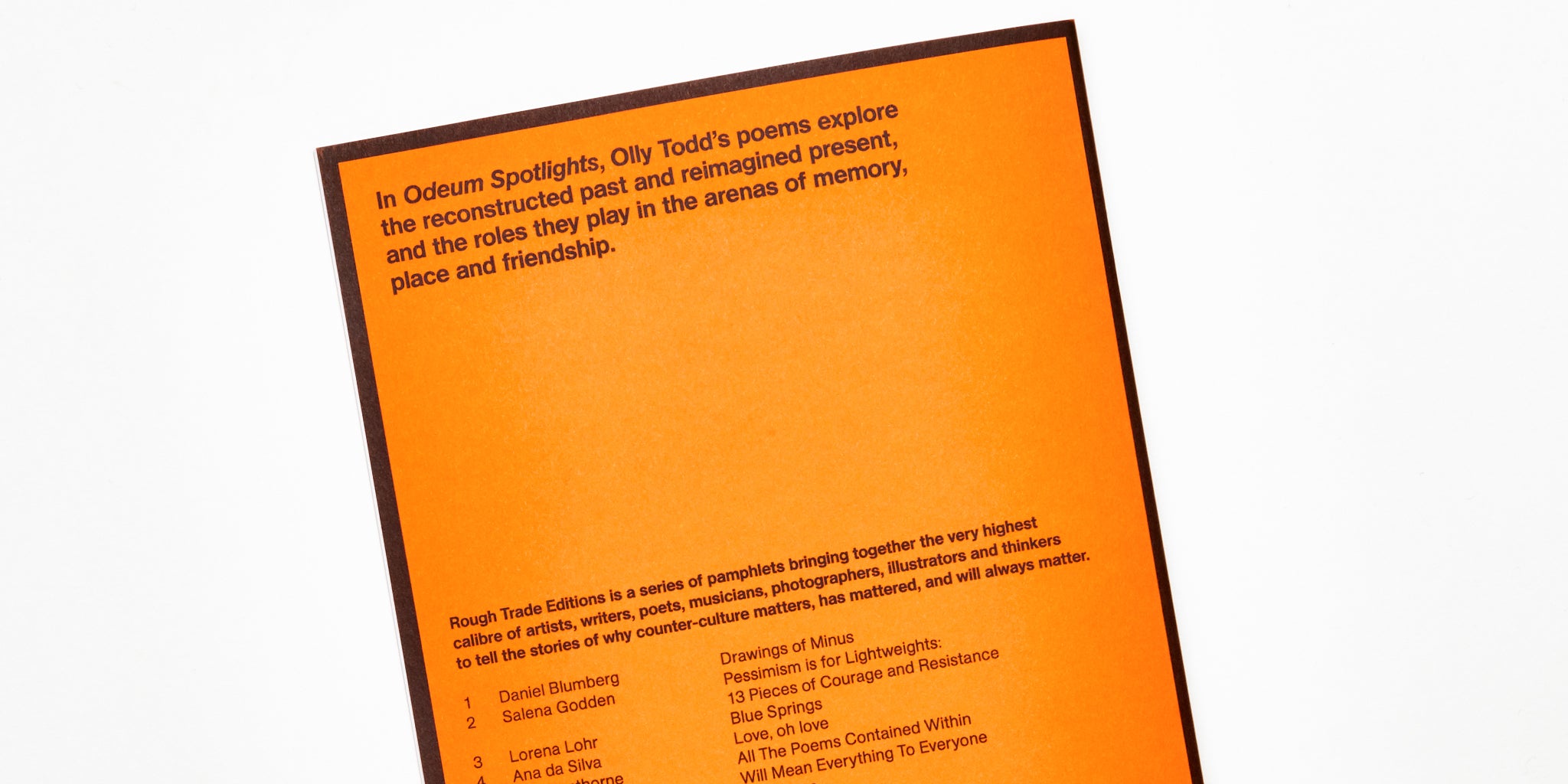 ROUGH TRADE EDITIONS No.12
In Odeum Spotlights, Olly Todd's poems explore the reconstructed past and reimagined present, and the roles they play in the arenas of memory, place and friendship.
EUROPEAN CUSTOMERS
If you're ordering from Europe you might find it easier to order this title via our distributors IDEA Books or feel free to get in touch with them and they will be able to let you know of the nearest stockist in your country. This way not only will you be supporting independent bookshops, you will also avoid having additional customs charges on your order.
THIS TITLE IS ALSO AVAILABLE AS AN EBOOK FROM ALL YOUR FAVOURITE EBOOK STORES.