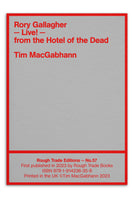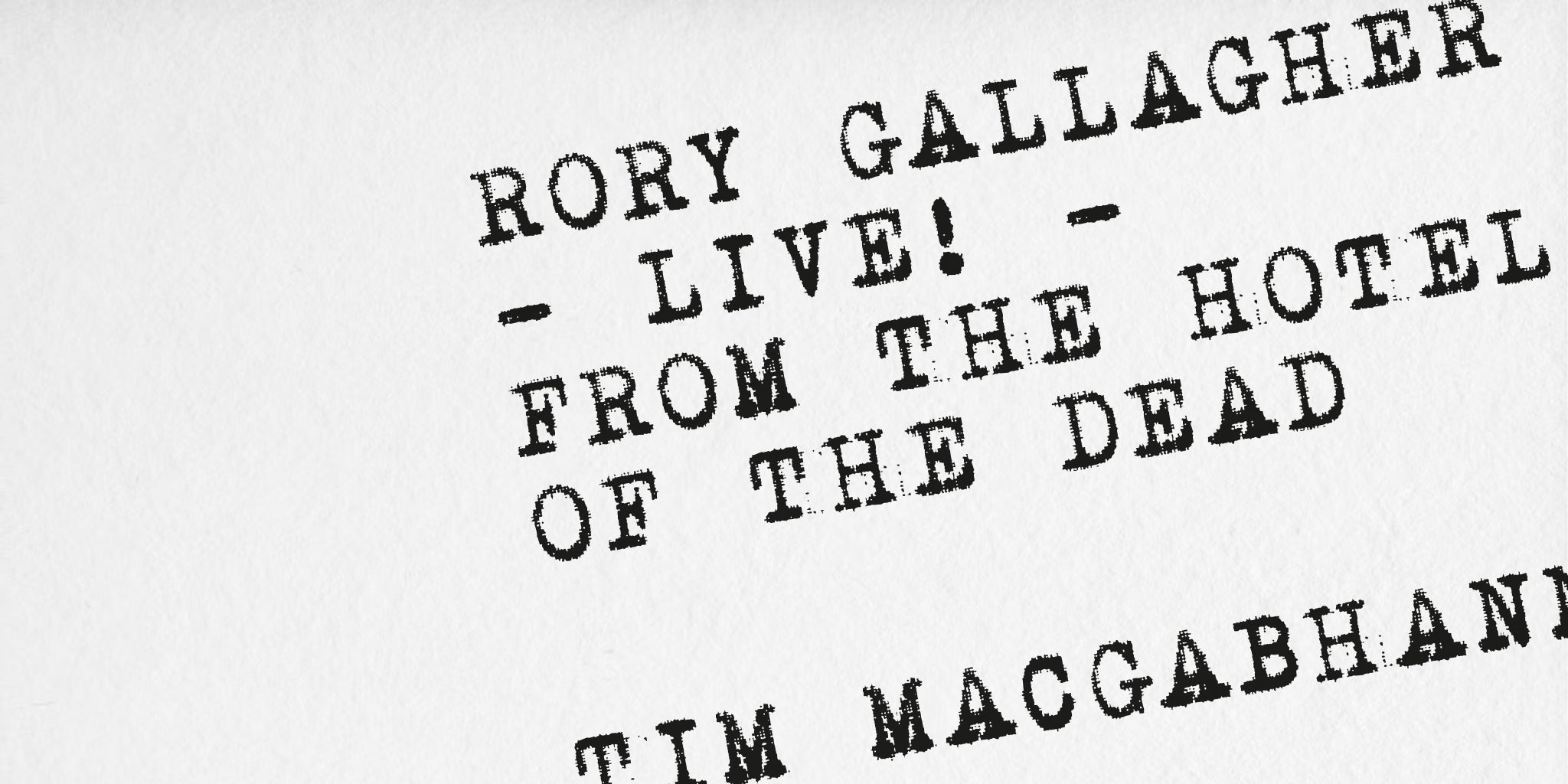 *PRE-ORDERS SHIPPING MID SEPTEMBER
ROUGH TRADE EDITION NO. 57


Tim MacGabhann's 
Rory Gallagher—Live!—From the Hotel of the Dead
 is a poetic, psychedelic bar-crawl of the soul—a multi-faceted conjuring with the seminal pan-Atlantic Ireland-to-the-Americas cultural criss-crossing. Sections riffing on the heroes and figures of America's blues tradition, also talk back to the 'folk process' of loanings and stealings that link Europe's folk music to that of the Americas, while other voices seem to slip in and out of the poem, altering our loci in place and time and consciousness—just whose heartbreak is it we're dealing with here, we ask, the poet's remarkable scope and ambition held in supreme control even as we descend, hungover, once again.
Translated into the Irish language by Colm Breathnach.
EUROPEAN CUSTOMERS
If you're ordering from Europe you might find it easier to order this
 title
via our distributors
IDEA books
 or feel free to get in touch with them and they will be able to let you know of the nearest stockist in your country. This way not only will you be supporting independent bookshops, you will also avoid having additional customs charges on your order.