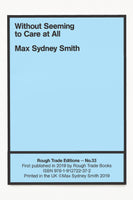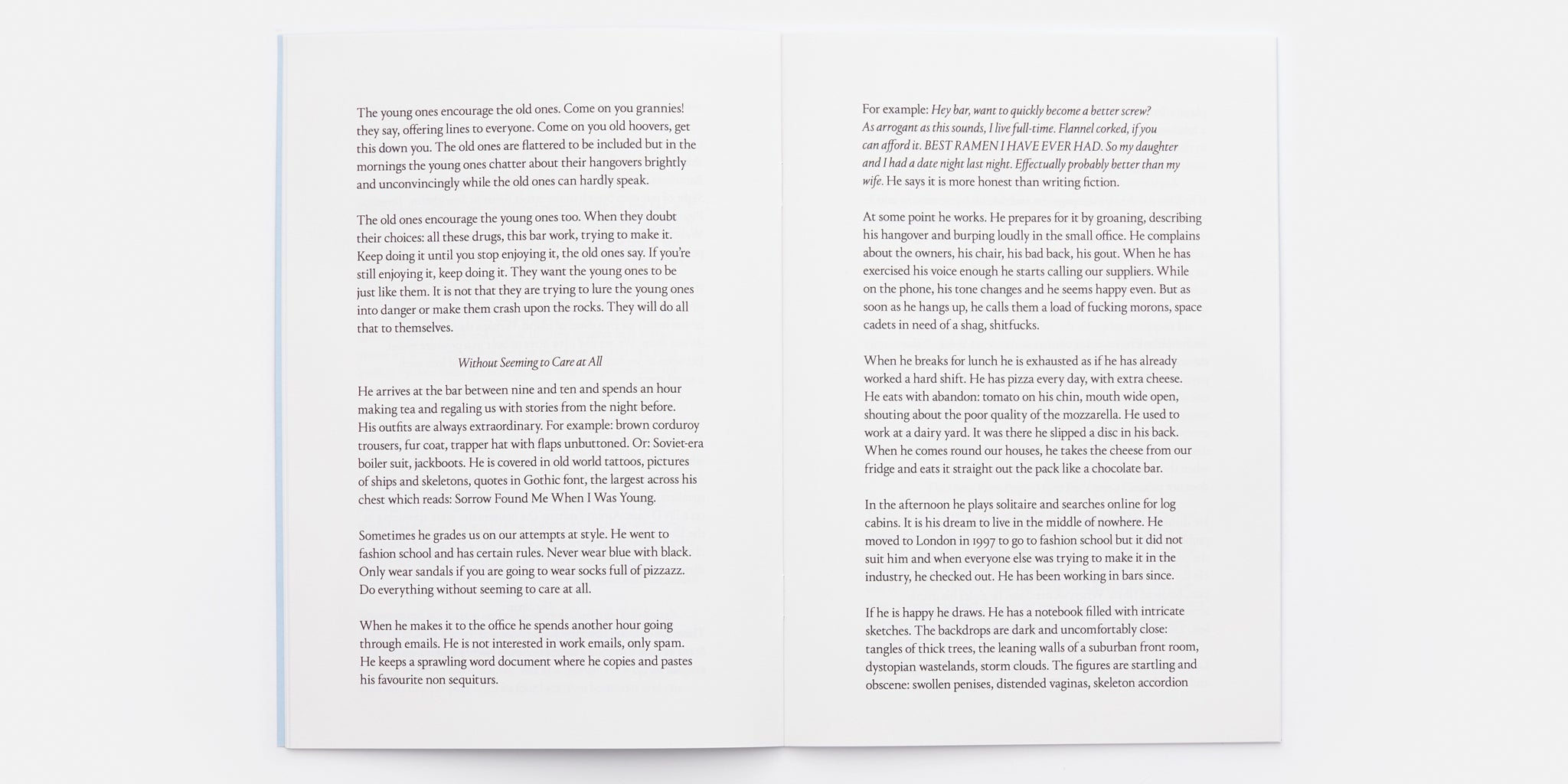 ROUGH TRADE EDITIONS No.33
Nearly everyone who works in the bar is trying to make it as an artist or something. We are trying to make it as dancers, writers, shoe makers and DJs, actors, tattooists, costume designers and developers. We do not care about the bar and yet we find we cannot help but care a little.
This is the story of how we became an odd family. In it you will also find lots of smaller stories, about rescuing a nest of swan eggs, pulling a corpse from the canal, and giving birth to half a watermelon.
EUROPEAN CUSTOMERS
If you're ordering from Europe you might find it easier to order this title via our distributors IDEA Books or feel free to get in touch with them and they will be able to let you know of the nearest stockist in your country. This way not only will you be supporting independent bookshops, you will also avoid having additional customs charges on your order.
THIS TITLE IS ALSO AVAILABLE AS AN EBOOK FROM ALL YOUR FAVOURITE EBOOK STORES.