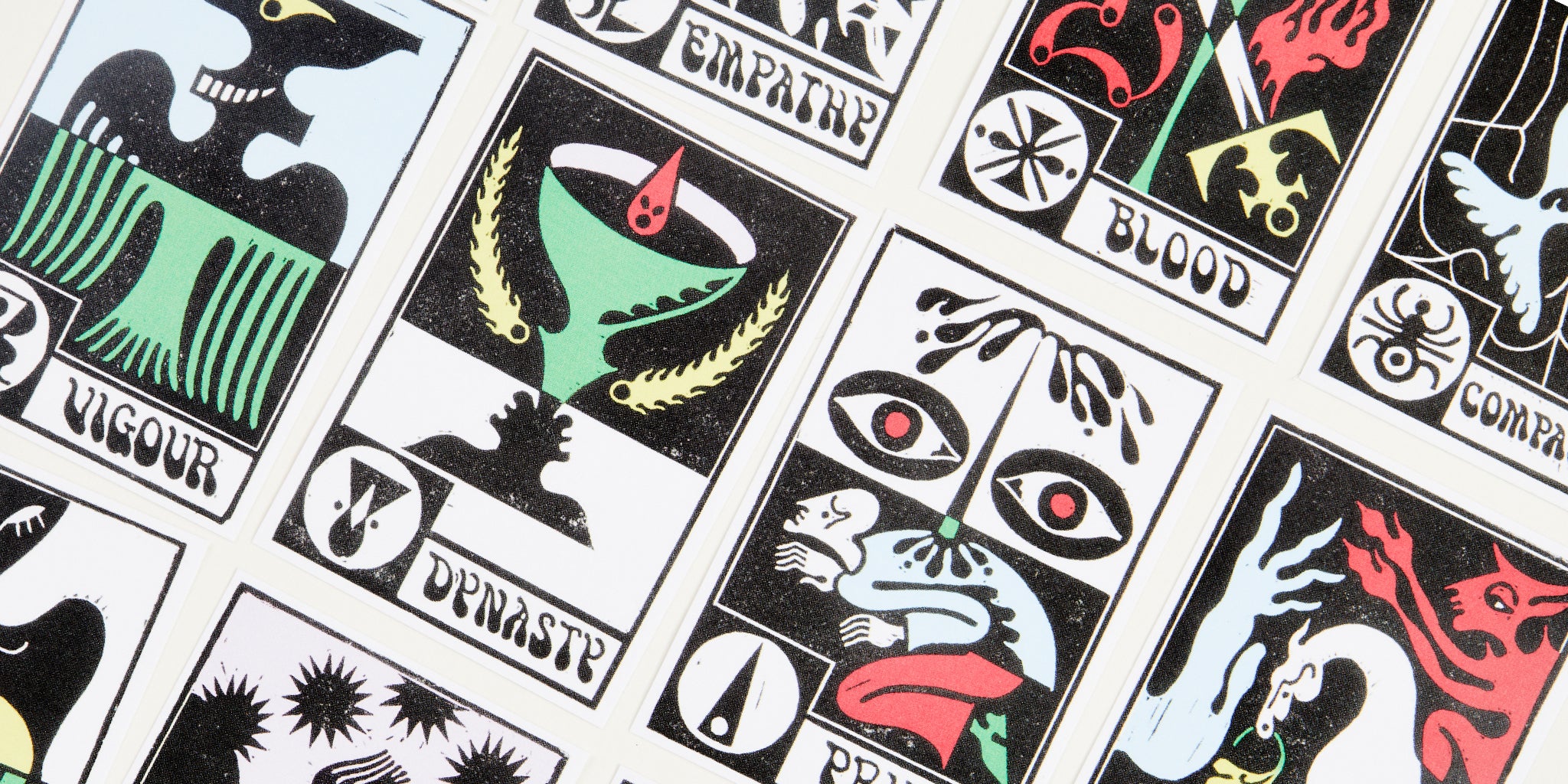 MWM1A - ROUGH TRADE EDITIONS x MUSEUM OF WITCHCRAFT AND MAGIC
Complete the set.
Your Fate Is Sealed is a Gathering of Twenty Fated Adhesive Angels whose Powers Animate the Moment as Archetypal Energies with which to Read the Arc of the Hours. Charms, Sigils, Seals, Portals; Cool Stickers.


EUROPEAN CUSTOMERS
If you're ordering from Europe you might find it easier to order this title via our distributors IDEA Books or feel free to get in touch with them and they will be able to let you know of the nearest stockist in your country. This way not only will you be supporting independent bookshops, you will also avoid having additional customs charges on your order.